Roofing Contractor of Danbury: Your Best Choice in Residential Roofing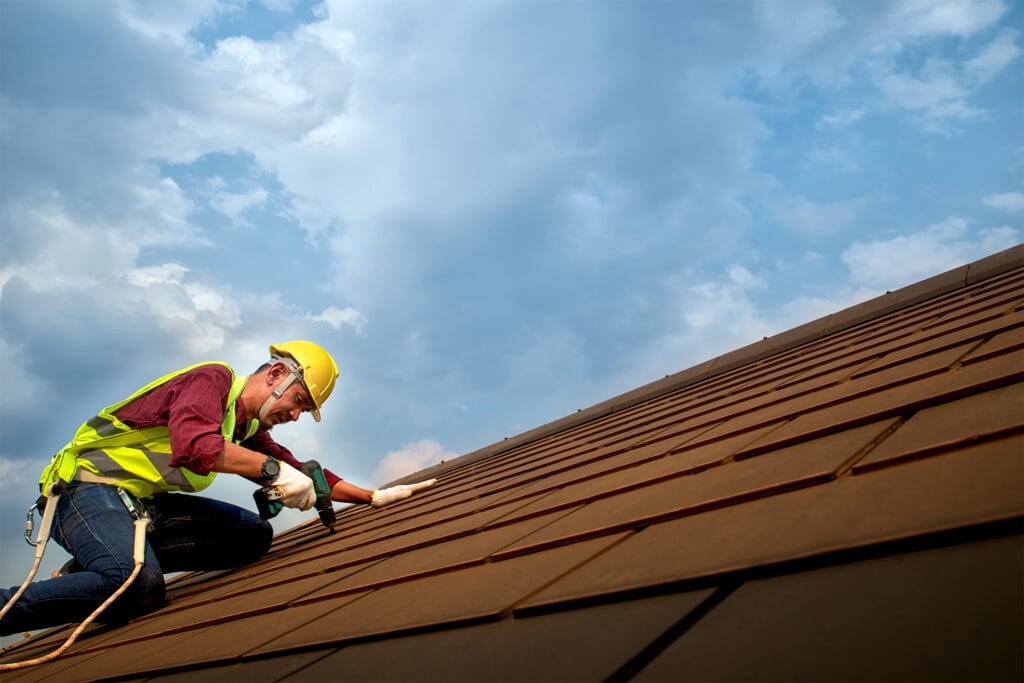 The roof is a crucial part of any house's structural foundation. Roofing Contractor of Danbury offer a wide range of residential roofing services throughout Connecticut, serving thousands of clients for over 15 years! So, if you're looking for a complex roof replacement and installation or a routine repair and inspection, we got you covered!
Our highly-skilled and expert roofers will come to your property, thoroughly inspect your roof and provide an accurate and competitive quote for your unique project. We only use the highest quality roofing materials, ensuring the best results. We make no mistakes — only appealing and durable roofs that protect your home for years!
With our extensive experience in the sector, you can also depend on us for a quality roofing job that'll last longer than usual. After all, we strive to exceed all our client's expectations! Our Roofing Pros in the Danbury area are trained professionals specializing in residential and commercial roofing following a systematic approach. They'll inspect your roof, brief you on the necessary work, and provide detailed quotes over a call or email. You can also check our package deals and individual services, whichever is more convenient for you! 
Call us today to turn your dream home project into a reality. We'll be delighted to give you a free consultation and estimate — ask away!
Roofing Contractor of Danbury provides you with the best residential roofing services near you in Danbury, CT. Contact us today.
Our Residential Roofing Services
Home Roof Repair in Danbury, CT
All Danbury homes and businesses need quality roofs to stay operational. They're responsible for their structural integrity, serving as the first line of defense of your properties against the harsh outdoor elements. Specifically, roofs stop water from seeping into your home's foundation — keeping it dry and good as new. 
Keeping water out of your house is essential as not only will it rot its structural foundation over time, but it will also cost you a ton! After all, roofing problems can be complex and pricey to fix. You can also stop mold and mildew growth on your walls by rerouting water away from the surface of your house.
Hiring a professional roofer to address your roof's maintenance or repair needs is ideal. It retains your home's integrity, saving you time and money over time. If you're living in Danbury, Connecticut, and need some roofing work done, don't hesitate to give us a call! From fixing damaged shingles to replacing an entire roof, our skilled roofing contractors have you covered. With over 20 years of experience in the roofing industry, Roofing Contractor of Danbury are always eager to lend a hand.
We only work with licensed, thoroughly trained, and experienced roofing contractors in Danbury, Connecticut, to ensure quality services and repairs. After all, we understand how crucial roofing is to any home! We'll do everything necessary to keep yours in the best condition possible.
Home Roof Installation in Danbury, CT
Roofs are essential components of any home. And new installation requires the skills and expertise of a licensed roofing contractor. Our roofers in Danbury have decades of experience with roof installations of all shapes, sizes, or materials, making us one of the leading roofing companies in the Danbury area and across Connecticut.
We've been offering our roofing services to the people in Danbury for over 20 years now, and new roof installation is one of our top areas of expertise. We offer a broad selection of roofing materials and styles for all Danbury homes, such as the following:
Asphalt composite shingles

Flat roofing

Rubberized roofing

Clay tiles

Sheet metal roofing

Steel roofing

Wood shingles

Metal roofing
If you're struggling to find the right style for your home's roof, our roofing contractors can assist you in finding the best one for your property. After all, they always collaborate with clients first to ensure maximum satisfaction! Either way, Roofing Pros will ensure your home gets the best new roof installation possible in Danbury.
Home Roof Inspection in Danbury, CT
Our roofs are the ones that keep our home livable, protecting us from all harsh outdoor elements. So, it's easy to see why Danbury homeowners strive to keep theirs in the best conditions possible. After all, if you don't address these issues with your roof quickly, even the slightest damage can escalate into significant concerns.
So, check for any discrepancies on your roof and have it fixed ASAP. Addressing problems as soon as you spot them will save you money, time, and headaches in the long run. Aside from that, you can also extend your roof's lifespan, letting it last as long as possible! Unfortunately, even the most apparent issues can be challenging to pinpoint by an untrained eye. That's why we suggest working with our expert roofers in Danbury, CT, and having your roof checked for damage regularly.
Our roofing contractors have taken professional training, have all licenses and certifications, and, most importantly, have plenty of experience! Each will be able to find and fix the issues with your roof accurately and quickly! Then they'll be able to address these problems before they further damage your roof or Danbury home.
We'll look for the following during a routine inspection: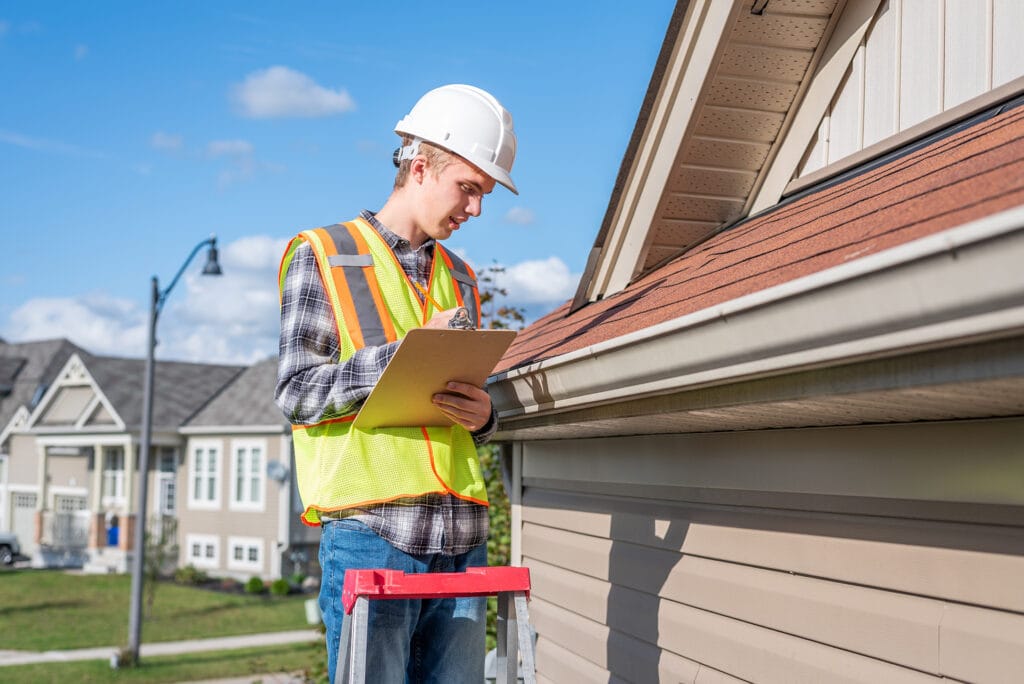 Slouching on your roof
Water damage 
Missing or damaged shingles
Other issues
Protection from natural elements
Keeps bugs and termites away
Cost-effective
Home Roof Replacement in Danbury, Connecticut
Routine roof maintenance is crucial in prolonging your roof's lifespan. After all, no matter how expensive or top-quality a roof is, it'll need replacement eventually. And replacing roofs can be a costly and complex process. Still, every Danbury homeowner should replace their roofs when the time's up! 
The first thing to do to prolong your roof's lifespan is correct installation. When working with a roofing contractor, you don't have to worry about all the installation issues. You can trust these professionals to do their job right, saving you time and money!
Roofing Pros guarantee a seamless roof installation of any material for your Danbury home. Our expert roofers can help you choose the best roofing material for your house by analyzing your property's construction and design. We strive to get things done fast without reducing the quality of our work.
How Much Do Residential Roofing Services Cost?
Residential roofing services have varying costs for each property. It depends on many factors, including the scope or size of the project, the roofing material used, and other work. Roofing Pros will assist you in creating a custom and competitive quote or estimate based on your unique needs. 
Either way, top-notch roofing is a substantial investment for Danbury homeowners, and we understand that not everyone has a high or unlimited budget. Therefore, we offer multiple financing options to provide the quality roofing services you deserve without sacrificing the quality of the project or your bank account!
Are You Ready to Begin Your Residential Roofing Project?
Work with Danbury's leading roofing contractors to protect your home from outdoor elements. From excess winds to heavy hail — these may cause significant damage to your house's structural foundation. Luckily, our team can fix anything! From water leaks to cracked and missing shingles — we have you covered.
Our experts will thoroughly inspect roofs to spot the issues and provide the best solutions. You can count on our crew for whatever problems, ranging from routine maintenance to total roofing replacement! Contact us today if you want to turn your roofing project into a reality! Don't hesitate to drop us a call or fill out our online forms on our official website.