Your # 1 Choice in Residential and Commercial Roofing Services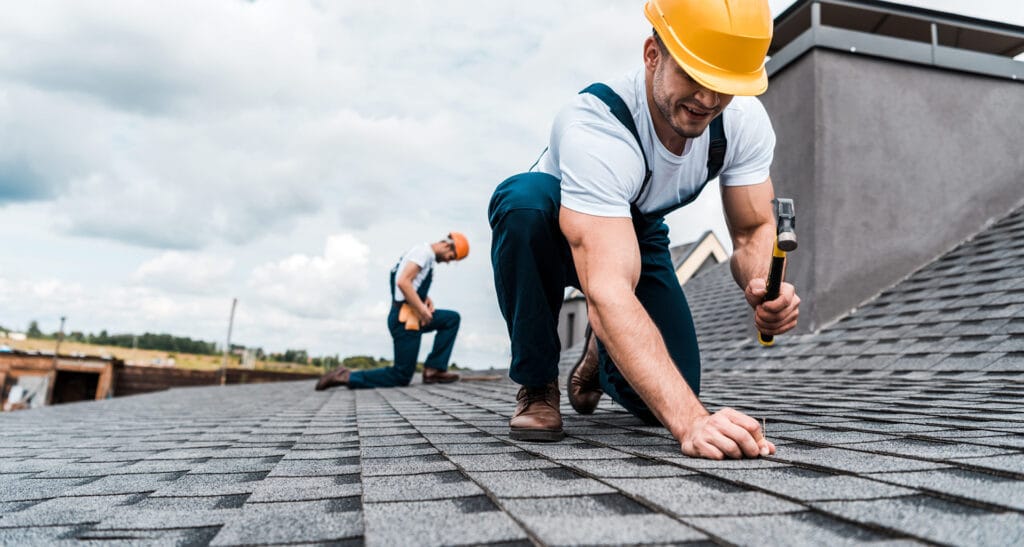 Roofing Contractor of Danbury has been the most reliable and trusted roofing company in Danbury, Connecticut, for over two decades. Our expert roofers have undergone extensive training and are ready to take on any roofing project. We offer a free consultation and estimate to ensure that our customers get what they need. Because we want to provide you with the best service possible, we prioritize using only high-quality materials while keeping costs as low as possible. As a member of the community for many years, Roofing Contractor of Danbury is honored to serve the Danbury area's commercial and residential roofing needs.
The locals trust Roofing Contractor of Danbury for their Danbury roof repair & roof replacement needs. Contact us today!
Why Hire Roofing Contractor of Danbury?
We got you covered when it comes to keeping your commercial or residential roof in good condition. We install new roofs and provide roofing maintenance and replacement services for commercial and residential buildings. We supply a wide variety of roofing materials, including metal, roof tiles, asphalt shingles, and even rubber. 
Your roof is a significant investment, and you should be able to rest easy knowing that we follow all the legal requirements and give you full coverage. We can take care of everything, from the residential buildings to commercial establishments. Roofing Contractor of Danbury has skilled roofers who can help you with all your roofing needs!
Our Roofing Professionals
You can rest confident that you will receive nothing less than the most superb quality service and roofing solutions. Roofing Contractor of Danbury only uses fully qualified, highly experienced personnel who have completed comprehensive background checks. You can trust that our team will treat you with the utmost respect and professionalism and that all of your roofing needs will be met. 
Roofing Contractor of Danbury offers roof inspection and maintenance, roof repair, roof replacement, or a new roof installation service for your Connecticut home or business. You can rely on our contractors to complete the work professionally and as swiftly as possible.
We have invested a lot of time and effort into being experts in our field so that when we are out and about in our neighborhood, we can walk around and proudly point out the roofs we have worked on and wave to satisfied clients. That's why you should rely on us whenever you require roofing services because we're the best in the business!
We take great pleasure in our ability to meet every roofing need of our customers. We can better meet your roofing needs if we can build rapport and trust with you. We're here to listen to your roofing-related concerns and help you find the best solution for your needs. Roofing Contractor of Danbury guarantee first-time success because of the superior quality of our tools and techniques. Call us today and receive your free quote!